Using Essential Oils for Honey Bees
Essential Oil Recipes for Beekeeping – Our Honey Bees Are Sick
Beekeepers are looking for more natural methods of keeping bees and promoting good bee health. Using essential oils for honey bees has become a popular component of honey bee management.  Like most beekeepers, I struggle to maintain healthy honey bee colonies.
Our bees are facing stress from diseases and pests that have been introduced from other countries.  Over time our bees might build some resistance to these problems but that doesn't help them right now.   Also,  environmental changes and contamination contribute to poor bee health.   Sick bees die more easily and do not produce as much honey.  This situation makes it difficult to survive as a beekeeping business small or large.  Colonies that die must be replaced each Spring costing hundreds or thousands of dollars.
 Varroa Mites
The biggest danger facing honey bees today is the pest known as the  "Varroa Mite."  Varroa Mites can be seen on the exterior surface of adult bees.  They feed on the blood (or hemolymph) of honey bees.   Adult bees that suffer parasitism  by varroa mites live shorter lives and are not as productive as healthy bees.   The mites that we don't see cause the most damage to a bee colony.  As part of their reproductive cycle, varroa mites enter the cells of bee larva and feed on the young bees.  Baby bees are sickened and often deformed due to the mites feeding.  In addition to weakening the pupa and leaving open wounds, mites aid in the spread of viruses.
How do you kill a bug on a bug?  Its not easy.  It is easy to see the dilemma facing all beekeepers.   This is especially challenging to new beekeepers who already have so much to learn.    A continual line of chemical treatments had been constantly developed to fight mite infestation.  However, even some of the approved treatments contain substances that accumulate in the wax and honey of the beehive.  Some  beekeepers – hobbyist and commercial are using unapproved methods that may do no visible harm to our colonies.  But they could still have unseen detrimental effects on our bees.
Quest for Natural Mite Treatment
Most beekeepers do not want to put chemicals into beehives.   We realize that honey bees will be exposed to various chemicals that are present in the environment.  The idea of finding treatment plans involving natural methods is very appealing.    We struggle to find ways to battle the varroa mite and protect the integrity of the hive.  I have not found a single treatment that works well all the time on all the colonies. One of our major  goals is to find an effective natural varroa mite treatment.  Can essential oils for honey bees be the answer ?  Perhaps, only time will tell.  We continue to strive.
I am currently using Oxalic Acid with a heavy duty vaporizer.  As one component of my mite management plan.  I like to use essential oils for bees to promote good health.
25 Slot Wood Essential Oil Storage
Now Lemongrass Oil, 4 Ounce
Essential Oil Tools & Accessories
Combining Essential Oils for Honey Bees
"Honey B Healthy" is a popular supplement for improving honey bee colony health.  It is a proprietary blend containing essential oils.  A small amount of HBH added to sugar water  serves as a nutritional boost. This is a great solution for people with a small number of hives.  I have used it for years and cannot say enough good things about the product.  You will always find a bottle of Honey B Healthy in my equipment shed. An unique way of using essential oils for honey bees, the product can be added to sugar water, mixed into pollen patties and added to sugar water and sprayed directly on the bees.
If you have many honey bee colonies, you can create a similar mixture for your colonies. However, I have found it difficult to get a perfect blend of ingredients and choose to buy it. Remember, it is hard to mix oil and water (which is what we are trying to do). Adding some lecithin granules can help the mixture blend. Several recipes are commonly used by beekeepers. Always do careful research before adding anything to your honey bee colony. Do not take the advice of one source without doing your research.
 Using Essential Oils in Beekeeping
Although many combinations of essential oils for honey bees are in use, there are three that get the most attention.   The most popular oils are: lemongrass, spearmint & thyme.  Some sources recommend wintergreen, spearmint and tea tree oil as well.
Essential oils are plant based natural products.  However, they are very strong.  Before using any essential oil, one should research the proper method of handing them.  They are available in most health food stores and online.  You should not buy the cheapest oil but you don't need to pay the top price either.
**Research the quality (not popularity) of an essential oil provider before purchase.**
Essential oils are used by some beekeepers to provide pest relief in the bee colonies. Some of the oils are reported to boost bee health and feeding. When purchasing essential oils to use in your honey bee colonies, choose a brand with a reputation for quality. Use care and wear eye and skin protection (if needed) when using essential oils in beekeeping. Some oils are very strong and could cause skin irritation etc. The use of essential oils in beekeeping is usually just one part of a larger IPM (Integrated Pest Management) strategy.  Soft treatments are not normally enough to control mites when used alone.
White Thyme Oil
Spearmint Oil
Lemongrass Oil
Stainless Steel Mini Funnel
Beekeepers use essential oils to:  help in the control of tracheal mites (a lesser mite problem) and varroa mites, help prevent nosema (an intestinal disease), aid in new queen introduction, use as a swarm lure and keep syrup from becoming moldy.  The following three oils are the favorites in my bee house.
Thyme Oil contains thymol.  It assists in control of varroa mites a major killer of honey bee colonies worldwide. The thymol acts as a fumigant.  The fumes confuse mites and block their breathing pores. Thymol is active against fungus and somewhat effective in control of tracheal mites.
Spearmint Oil works in the same way as thyme.  It masks the normal scent of the bees (making them harder for mites to locate).  It does not mimic or interfere with normal colony pheromones.  These important pheromones control activates inside the hive.  We do not want to add anything that will greatly disrupt normal colony life.
Lemongrass is the most popular essential oil used in beehives.  It is  used as  a treatment for pests, supplement for health boost or as a bait to lure honeybee swarms to traps.  Lemongrass is antifungal and antibacterial.  This essential oil does mimic some common honeybee pheromones.  Be careful when using any lemongrass product with weak hives.  The scent may attract robber honeybees who will destroy the small colony.
Methods of Use
Beekeepers use essential oils for honey bees in varying methods.  The most common method of application is mixing the essential oil recipe into sugar syrup.  This is then fed  to the bees.  It may also be mixed into protein or sugar patties. (Beekeepers place these hamburger size patties inside the hive for extra food or nutrition.)  The recipe can  be mixed into a low sugar content syrup and sprayed directly on the bees.
(Do this with caution! -don't chill the bees or spray directly into the cells.)
Using essential oils for honey bees can be a good part of a management program.  However, they should always be used in moderation and with great care.  As with any treatment plan, you can not just assume your treatment has worked.  You must evaluate the hive to be sure it has been successful.
Recipes : Using Essential Oil for Honey Bees 
Recipe #1 Health Boost
2 ½ cups water
2 ½ cups sugar (pure cane)
1/16 teaspoon of lecithin (this is to help the oil & water mix – not vital but a great help)
8 drops of Spearmint Essential Oil
8 drops of Lemongrass Essential Oil
** Blend well – always shake before use
Use 2 tsp of this concentrate to a quart of sugar water feed
Recipe # 2
1 cup water
1 tsp tea tree oil
1 tsp lemongrass oil
1 tsp spearmint oil (or wintergreen)
Blend thoroughly in a blender (5 min).  Pour into ½ gallon jug and add enough water to make 2 quarts.   Do NOT heat the essential oils.  This will make a concentrate.  Use 1 cup of concentrate to 1 gallon of cool syrup.
Grease patties have been in use for several years.  They were originally used to combat tracheal mites.  The addition of essential oils may provide some varroa control. Grease patties can be used on hives most of the year.  They should not be used when collecting honey for human consumption.  In addition to being messy, patties may cause problems with another honeybee pest – small hive beetles. Essentials oils added to a grease patty kill mites by direct contact.  The mite is riding on the adult bee waiting for the opportunity to enter a brood cell.  When the bee encounters the oil, the mite is exposed and dies within minutes.  This method is only population control as not all mites will come into direct contact with the oils.  Grease patties may also help control tracheal mites.
In a world with an ever-increasing presence of chemicals, beekeepers strive to find natural products for hive use.  We must combat pests and diseases.  Using essential oils for honeybees is just one example of the current efforts to raise healthy honeybees!  The quest continues to find the best natural varroa mite treatment.
Want to test your basic bee knowledge just for fun ?  Take my Quiz
Happy Beekeeping,   Beekeeper Charlotte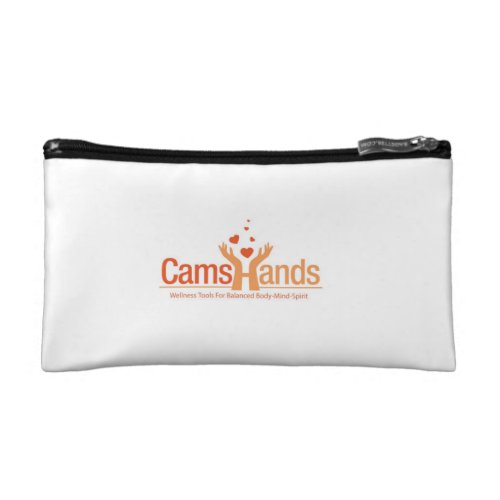 Small Zippered Bag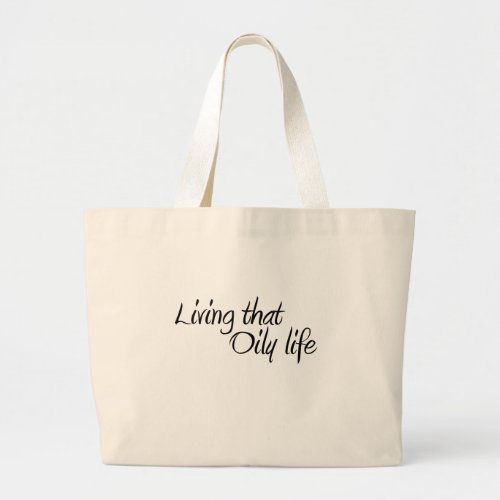 Living that Oily life tote bag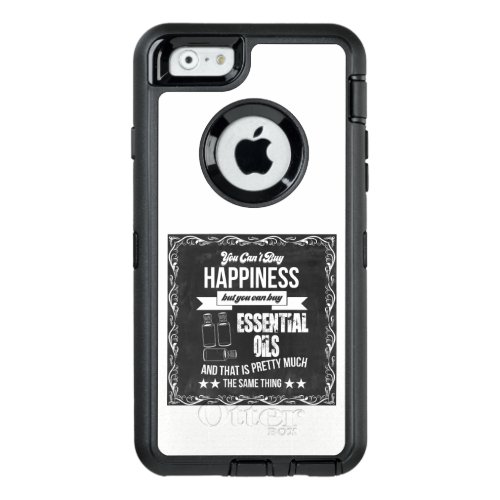 You Can't Buy Happiness….